What's Happening Around SPE
---
ANTEC® 2024 is taking place March 4-7, 2024, at the Marriott St. Louis Grand in St. Louis, MO. Early registration is now open BUT, if you really want to rock it, make sure to sign up for our 'all access' VIP Experience when you register. The ANTEC® VIP Experience is a complimentary upgrade to your registration that gives you fantastic perks and benefits to enhance your overall ANTEC® experience.
`
The PVC industry is currently undergoing sustainability efforts, economic challenges, and promising growth opportunities. Vinyltec 2023, which took place October 10-12 in Akron, OH, and presented by SPE's Vinyl Plastics Division and Akron Section, addressed many of these aspects and more. Plastics News Senior Staff Reporter Frank Esposito covered Vinyltec 2023, and here is a summary of his three key articles that sheds light on industry trends and challenges.

ImplementAM, Powered by SPE, is currently offering a series of smaller scale workshops throughout the U.S. focused on additive manufacturing and 3D printing. Workshops take place in locations and venues that optimize the potential for hands-on experience and teamwork. Presented by highly regarded industry veterans Kristin Mulherin and David Tucker, ImplementAM is an ideal choice for individuals and legacy businesses that may be just getting started in incorporating additive manufacturing into their operations. Upcoming ImplementAM events include: Milwaukee, WI (November 2, 2023); Phoenix, AZ (December 7, 2023); and Austin, TX (January 17, 2024).
Controlling Energy Use in Plastic Processing, SPE's 3-part online workshop taking place Oct. 31, Nov. 1, and Nov. 2, will help you discover how you can lower your energy use and cut your energy bills while improving the sustainability of your company. Robin Kent, Ph.D., Managing Director, Tangram Technology, Ltd., will lead the workshop focusing on the basics of energy management such as how to effectively monitor and track energy use, and provides a thorough understanding of motors, the use of compressed air, cooling systems, and drying polymers.
The most recent PlastChicks podcast welcomes Sarah Webber, Sustainable Packaging Engineer for Plastic Ingenuity. They discuss her sustainable plastics industry career journey, the importance of involving packaging engineers early in the process, finding end markets for recycled materials, young people entering the plastics industry in sustainability areas, using a data-driven approach to sustainable design and manufacturing, and more! You can listen to the PlastChicks podcast at 4spe.org/podcasts or on YouTube!

SPE Foundation
This year, the SPE Foundation awarded the most scholarships in its history, totaling $229,225 in funds to 62 students across 35 universities. We are thankful to have 15 SPE Chapters, PPA, WPP, PlastChicks, Arkema, and many other generous donors to partner with in support of our next generation of plastics professionals. Take a look at the list of our impressive 2023 scholars!
Giving Tuesday is coming soon… and we have a BRAND NEW SPE Girl Scout Patch that needs your support! The SPE Sustainable Packaging Patch is coming in 2024 and will teach scouts how they can create a more sustainable future. Mark your calendars for Nov. 28th! Let's show the Girl Scouts we want THEM to join us in our quest for impactful innovations! Give.4spe.org/sustainablepackaging.
SPE Chapter News
---
The SPE Carolinas October edition of Perspective covers 3D printing industry events, and more.
The SPE Akron Section's Polymer Valley News looks at Vinyltec 2023, upcoming events, as well as an overview of the section's latest board meeting.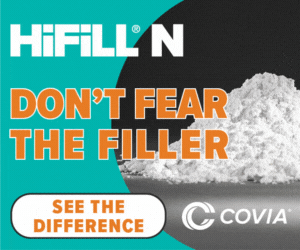 Industry Information
---
The Plastics Industry Association (PLASTICS) is seeking volunteers with experience and knowledge in plastics processing machinery to join one or more of technical committees. As an ANSI-accredited organization, PLASTICS strives to develop the best American National Standards for plastics processing machinery. To ensure the highest quality standards, PLASTICS requires the participation of all affected stakeholders in this important work for safety in the plastics industry. To participate, interested parties can complete an online application by going to https://forms.office.com/r/602Pw3j01y. Please feel free to reach out to Jeff Linder with any questions.
---
SPE News Story Ideas?
Know a member who is doing outstanding things in plastics or in SPE? Have you heard about or are part of a chapter that is making an impact or a difference in the industry? Let us know if you have any story ideas for SPE News! Feel free to contact Chris Barry at cbarry@4spe.org.
---
Upcoming Events
---