What's Happening Around SPE
---
Attention professionals and industry leaders in the field of plastics technologies, polymer research, and new materials! SPE is searching for dynamic speakers to present at ANTEC® 2024, taking place from March 4-7, 2024, at the Marriott St. Louis Grand in St. Louis, MO. We are seeking presentations that delve into the latest findings in plastics technologies, polymer research, new materials, innovative processes, and more.

SPE's National Week of Injection Molding, which took place online July 31-August 4 and was organized and hosted by SPE's Injection Molding Technical Division, included prominent attendees from industry giants like Cargill, Motorola, Clorox, Caterpillar, Estee Lauder, Burt's Bees, Ford Motor Company, and many others. This week-long event served as a gateway for participants to understand the potential of injection molding for a range of applications.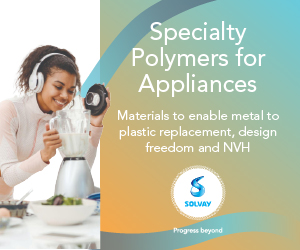 `

Plastics waste has become one of the most pressing environmental challenges of our time, and addressing it requires groundbreaking advancements. SPE's upcoming conference, Reducing Plastic Waste Through Artificial Intelligence and Digitalization (Oct. 16-17 in Baltimore, MD.), includes industry leaders, experts, and innovators who will address how artificial intelligence (AI) and digitalization are revolutionizing the plastics industry, offering robust solutions that can effectively alleviate plastics waste and optimize its usage through increased recycling.
If you're aspiring to move into a leadership position, whether it involves managing teams or projects, SPE's Essentials of Management & Leadership in Plastics is ideal for you to refine your leadership skills. The third cohort of this online program starts in October 2023 and runs through March 2024, and is expertly guided by Dr. Sarah Skidmore, a seasoned leadership specialist and experienced strategic consultant.

SPE's upcoming event, Per- and Polyfluoroalkyl Substances (PFAS) In The Plastics Industry, taking place October 18-19, 2023, at the Sheraton Inner Harbor Hotel in Baltimore, MD, will delve into the challenges and opportunities related to the use of PFAS in the plastics industry. Those in the plastics industry need to stay informed about PFAS to ensure their products and processes are compliant.
ADDITIV Polymers World, taking place October 5, 2023, from 9:00 AM – 1:30 PM (EDT) is an international virtual event focusing on the role and influence of polymer additive manufacturing. This half day event is dedicated to panel discussions, workshops, and networking that will bring together the main players in polymer manufacturing looking for an approach to new technologies, looking at plastic 3D printing, material development, post-processing, sustainability and more!
PlastChicks Lynzie Nebel and Mercedes Landazuri host Kate Davenport, Co-President of Eureka Recycling, a nonprofit zero waste organization and social enterprise recycler based in Minnesota. They discuss the economics and opportunities in providing recycling services, including finding sustainable markets that are interested in purchasing recycled materials, considering processes to move responsibility from the municipality to the producer, and more. You can listen to the PlastChicks podcast at 4spe.org/podcasts or on YouTube!
Interplas recently released its schedule for its upcoming exhibition and conference. Taking place at the NEC, Birmingham, from Sept. 26-28, 2023, Interplas will bring together some of the brightest minds and thought leaders from the UK plastics industry. With over 40 sessions and 70+ speakers scheduled to present, the conference promises to deliver a strong line up of sessions that will empower visitors with the latest insights through thought provoking presentations and dynamic panels.
SPE Foundation
---
The Jonathan Meckley Memorial Scholarship campaign has met it's $50,000 goal! With the help of the SPE NWPA Section, Blow Molding Division, and numerous former students, colleagues, and friends, this scholarship will now support Penn State Behrend Plastics Engineering Tech students in perpetuity - and honor the well-loved Professor Meckley. In four months, this campaign went from kickoff to GOAL MADE. This is the power of crowdfunding with passionate leaders and a great cause.
The SPE Foundation booth was hopping at Girl Scout Phenom in July! Hundreds of scouts learned about our SPE Color Your World with Polymer Science patch, participated in fun STEM activities, and completed our plastics scavenger hunt. Thanks to Dupont Tedlar for providing the funds to make this happen and to CP Chem for donating 500 frisbees to give away! The Foundation looks forward to releasing its next Girl Scout patch focused on sustainable packaging on Earth Day 2024.
Come join our team of dedicated professionals who promote positive plastics education through interactive and fun programs aimed at students aged 8-18. We need support for our classroom PlastiVan program, SPE after-school STEM Clubs, and Girl Scout patch activities. We are looking for someone 2-3+ days a week September through June with opportunity for growth.
SPE Chapter News
---
The SPE Injection Molding Division's recent Molding News covers industry events, injection molding studies, technical papers, and more.
The Polymer Analysis Division's recent P.A.D. Review takes a look at upcoming events as well as an overview of the latest Polymer Analysis Division's board meeting.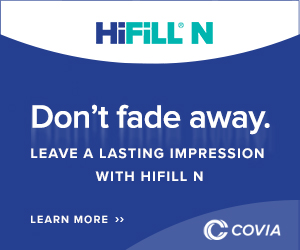 ---
SPE News Story Ideas?
Know a member who is doing outstanding things in plastics or in SPE? Have you heard about or are part of a chapter that is making an impact or a difference in the industry? Let us know if you have any story ideas for SPE News! Feel free to contact Chris Barry at cbarry@4spe.org.
---
Upcoming Events
---