---
Plastics Engineering Highlights
---
Don't miss an issue of Plastics Engineering magazine!
Subscribe or renew your subscription today at 4spe.org/subscribe.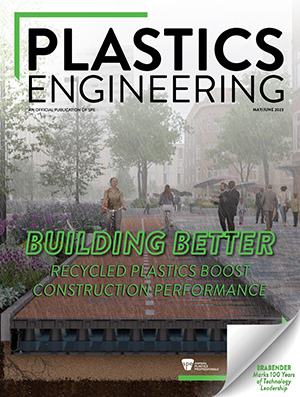 Plastics Engineering
The May/June issue of Plastics Engineering is focused on plastics used in building and construction, sustainability challenges, waste plastics and more.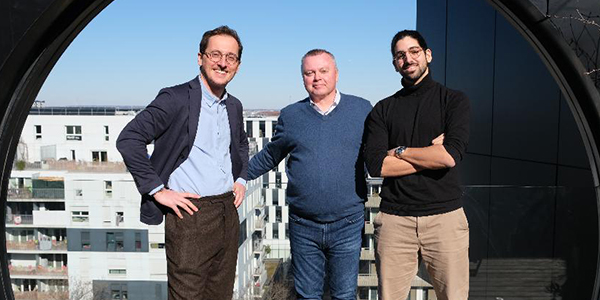 3Dnatives, SPE's new acquisition, has its finger on the pulse of the booming additive manufacturing industry.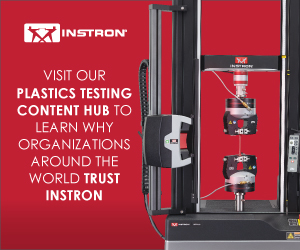 What's Happening Around SPE
---
Are you responsible for end-product or working to solve problems that might not be the process or material's fault? Need to better understand troubleshooting single-screw extruders? Don't miss this upcoming 4-part SPE Workshop, presented by Mark Spalding, Fellow, Dow, and taking place online June 12, June 14, June 19, and June 22. Mark has solved some of the most complicated extrusion problems at Dow customer's plants by developing and applying sophisticated troubleshooting methods. Check out all of SPE's upcoming workshops!
The first workshop presented by SPE entirely in Spanish will be Extrusion of Thermoplastics. This 6-part series, presented online by Omar Estrada, Ph.D., CEO, sospol s.a.s., will focus on the single screw extrusion process used in plastic products. The workshop will focus on the detailed operation of the extruder, the causes and solutions of typical problems, the fundamental role that screw design plays, and the operating conditions to produce a high-quality cast. June 26, June 27, June 28, June 29, July 5, and July 6.
If you're considering moving into a leadership role, either to manage people or projects, now is the perfect time. SPE can help maximize your leadership potential through its Essentials of Management & Leadership in Plastics program. Essentials of Management & Leadership in Plastics is a six-month, cohort-based, online program, with upcoming sessions running from Fall 2023 through Spring 2024. The program is open to early to mid-level career professionals (with varying titles and roles within specific organizations) who are looking to become leaders or strengthen their leadership skills at their companies and in the plastics industry. No other Leadership Certificate program exists that is specifically designed for those in the plastics industry. The program is facilitated by Dr. Sarah Skidmore, a leadership doctor and experience strategic consultant.
Two new keynote speakers have been added to the agenda for FlexPackCon® 2023, presented by the SPE Flexible Packaging Division and taking place October 10-12 at the Le Centre Sheraton Montreal Hotel in Quebec. Additional keynotes include Tom Dunn, Managing Director, FlexPacknology™, and Mike Levy, Market Area Director, Sustainability and GHG Consulting CLE, First Environment. Dunn will focus on the future of sustainable flexible packaging and Levy will look at bioplastics from a US policy perspective.
SPE Foundation
---
SPE Chapter Newsletters
---
The Composite Division's Spring/Summer 2023 Composites Connection focuses on the SPE Foundation's recently released 2022 Impact Report, Dr. Uday Vaidya's recognition as an SPE Fellow of the Society, awards opportunities, and more.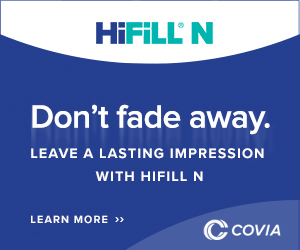 The Spring edition of Polymer Modifiers & Additives News highlights industry and Polymer Modifiers & Additive (PMAD) division news, IPOC 2023 recap, 2023 PMAD scholarship information, and the polymer additives learning forum.
Spring edition of CAD News® includes the technical article, "UVC Durability Testing of Colored Coatings and Plastics," and Division Member Spotlight is focused on Christine Gehres.
Akron's May newsletter dives into a recent student poster session at the University of Akron, volunteering for the Akron board of directors, the Western Reserve District's Science Day, and upcoming events and programs.
---
SPE News Story Ideas?
Know a member who is doing outstanding things in plastics or in SPE? Have you heard about or are part of a chapter that is making an impact or a difference in the industry? Let us know if you have any story ideas for SPE News! Feel free to contact Chris Barry at cbarry@4spe.org.
---
Upcoming Events
---