---
Plastics Engineering Highlights
---
Don't miss an issue of Plastics Engineering magazine!
Subscribe or renew your subscription today at 4spe.org/subscribe.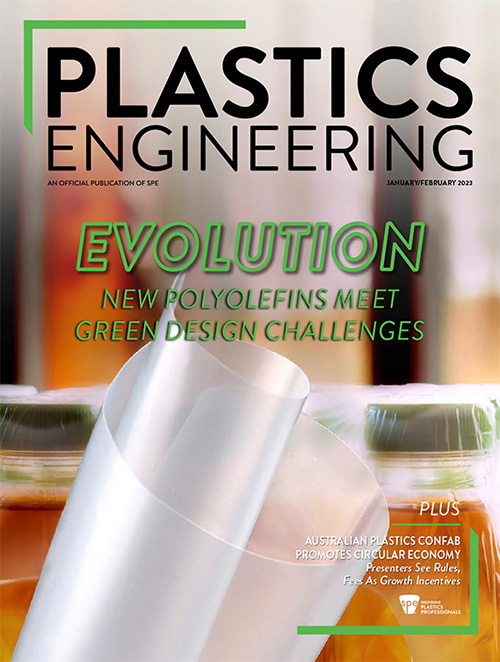 Plastics Engineering
The January/February issue of Plastics Engineering is now available! The issue is focused on sustainability, recycling, automotive innovations, PVC, and more.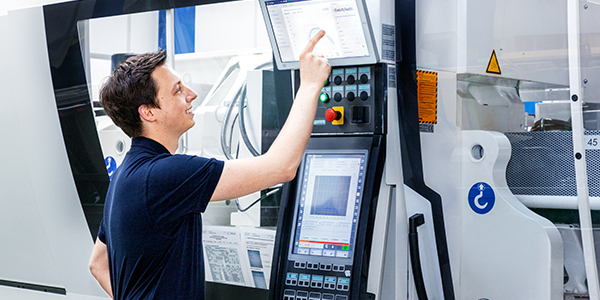 Industry 4.0 technology improves process quality and economics by optimizing operations.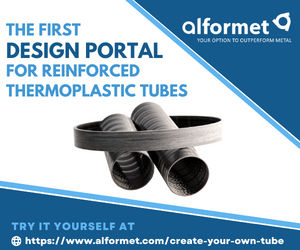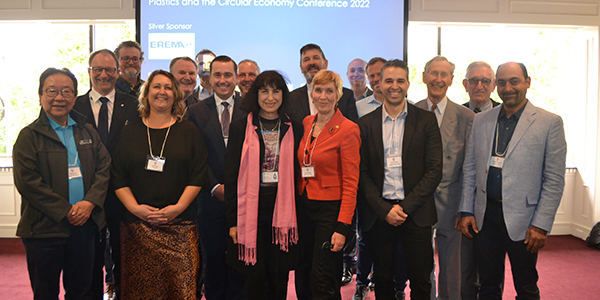 SPE chapter conference issue communique of priorities for industry growth in Australia.
What's Happening Around SPE
---

You don't want to miss our plenary speakers at ANTEC® 2023! Presentations include PepsiCo's use of biopolymers in food packaging, rheological characterization of polymer melts and solids, testing and analysis of recycled PVC, and digitalization's impact on circularity in plastics. ANTEC® 2023 is taking place March 27-30 at the Hilton Denver City Center in Denver, CO.
On Monday, March 27th from 2:00-5:00 pm, SPE will host six in-depth, three-hour workshops designed to help you expand your knowledge in plastics materials and processing. Pre-ANTEC® Workshops are a "deep dive" into topics of interest to ANTEC® attendees, offering additional learning opportunities while at the event.
SPE recently announced the 2023 recipients of its Fellow of Society Award. 2023 Fellow awardees are Dr. Vivek Rohatgi, Pipe Resin & Applications Technical Service Manager, Chevron Phillips Chemical, and Dr. Uday Vaidya, Chief Technology Officer, IACMI-The Composites Institute.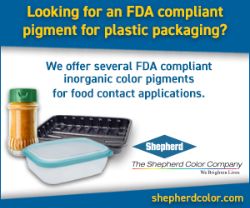 In January, SPE named the 2023 recipients for its prestigious Honored Service Members (HSM) Award. 2023 HSM Award recipients are Bradley G. Johnson, Professor, Penn State Erie, The Behrend College; Elizabeth Puckerin, Color Technology Global Manager, Ampacet; and Dr. Wei Zheng, Professor and Program Director of the Plastics Engineering Program, University of Wisconsin-Stout.
SPE Foundation
---
The SPE Foundation's Scholarship application is now open until April 1st for students pursuing degrees beneficial to the plastics industry. Among the dozens of available scholarships, two awards are included that honor the memory and legacy of two of our respected colleagues: Jay Gardiner and Bill Bregar. The Jay Gardiner Memorial Scholarship gives preference to students actively involved as first responders or whose parents are first responders. The Crain Communications Bill Bregar Memorial Scholarship recognizes an aspiring journalist and business communicator in plastics and manufacturing industries. If you or someone you know meets these qualifications, applications are accepted until April 1st at www.4spe.org/scholarships!
---

---
SPE News Story Ideas?
Know a member who is doing outstanding things in plastics or in SPE? Have you heard about or are part of a chapter that is making an impact or a difference in the industry? Let us know if you have any story ideas for SPE News! Feel free to contact Chris Barry at cbarry@4spe.org.
---
Upcoming Events
---
SPE International Polyolefins Conference

March 5-8 | Galveston, TX

Register

SPE Additives and Color Europe Conference

March 8-10 | Brussels, Belgium

Register

ANTEC® 2023

March 27-30 | Denver, CO

Register