---
Plastics Engineering Highlights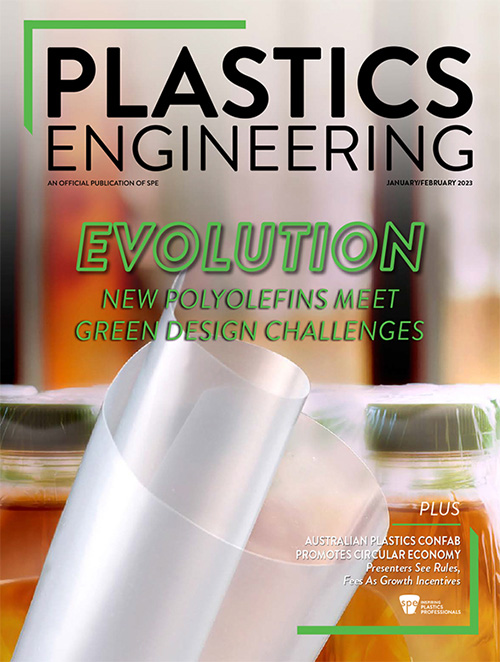 Plastics Engineering
The January/February issue of Plastics Engineering is now available! The issue is focused on sustainability, recycling, automotive innovations, PVC, and more. 
High-performing grades of recycled and virgin resins combine to boost the circularity of products in diverse markets.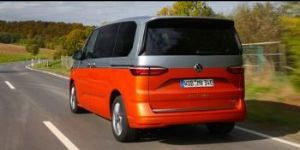 Don't miss an issue of Plastics Engineering magazine!
Subscribe or renew your subscription today at 4spe.org/subscribe.
What's Happening Around SPE
---
The clock is ticking! Register for ANTEC® 2023 before January 31st and get in on our exciting new ANTEC® VIP Experience. Taking place March 27-30, 2023, at the Hilton Denver City Center in Denver, CO, we're offering a limited-time/limited-space, complimentary VIP upgrade to your registration that gives you fantastic perks and benefits to enhance your overall ANTEC® experience.

On Monday, March 27th, the day before ANTEC® 2023 kicks off, SPE will host seven in-depth, three-hour workshops designed to help you expand your knowledge in plastics materials and processing. These Pre- ANTEC® workshops are a "deep dive" into topics of interest to ANTEC® attendees, offering additional learning opportunities while at the event.
Hear how top private and public companies are fostering DEI throughout their organizations. Learn to raise awareness, recognize personal bias, change your company's culture, increase supplier diversity, explore the benefits of creating a more inclusive manufacturing environment, and more!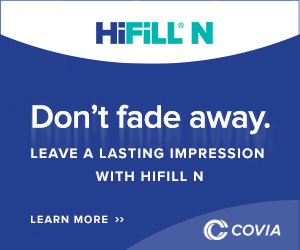 SPE Foundation
---
Applications for our 2023-2024 SPE Foundation Scholarships are open until April 1, 2023. Numerous scholarships are offered to students who have demonstrated or expressed an interest in the plastics industry. Students must be majoring in or taking courses that would be beneficial to a career in the plastics industry. This would include, but is not limited to, plastics engineering, polymer science, chemistry, physics, chemical engineering, mechanical engineering, industrial engineering, journalism, or communications. All applicants must be in good standing with their colleges.
---
SPE News Story Ideas?
Know a member who is doing outstanding things in plastics or in SPE? Have you heard about or are part of a chapter that is making an impact or a difference in the industry? Let us know if you have any story ideas for SPE News! Feel free to contact Chris Barry at cbarry@4spe.org.
---
Upcoming Events
---
ANTEC® 2023

March 27-30 | Denver, CO

Register